Michael Kezirian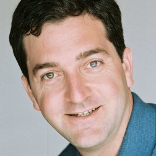 Adjunct Professor of Astronautics Practice
Education
1996, Doctoral Degree, Massachusetts Institute of Technology




Biography
---
Career in Space Industry

As president of Century Fathom, Dr. Kezirian is applying technology born in the space industry to the safe, economical and sustainable production of stranded gas from offshore oil environments.

Before starting this company, Dr. Kezirian was an Associate Technical Fellow at the Boeing Company most recently supporting the development of the Boeing Starliner CST-100, under the NASA Commercial Crew Contract. Previously he was a design analyst for the Nitrogen Oxygen Recharge System (NORS) for the International Space Station (ISS). In support of the Space Shuttle Program (Orbiter), he was the Boeing Vehicle Safety Lead for the Endeavour Vehicle and the lead analyst for the Composite Overwrapped Pressure Vessel (COPV) safety design team.

Previously, Dr. Kezirian was a spacecraft autonomy engineer for government communication and commercial satellite programs at Boeing and a propulsion engineer at TRW Space and Technology (now Northrop Grumman) in Southern California.

In 2008, he received the NASA Astronaut Personal Achievement Award (Silver Snoopy).

Professional Societies and Activities

Dr. Kezirian is President of the International Space Safety Foundation and the founding editor-in-chief of the Journal of Space Safety Engineering, which is now published by Elsevier.

Kezirian is an Associate Fellow of the American Institute of Aeronautics and Astronautics (AIAA) and a Fellow of the International Association for the Advancement of Space Safety (IAASS). He chairs the AIAA Aerospace Pressure Vessel Committee on Standards, responsible for the AIAA S-080, S-081 and S-089 documents. He is a member of the AIAA's Space Operations Support Technical and Public Policy Committees at the national level.

Courses Previously Taught

ChE 472, Polymer Science
ChE 772, Polymer Science (created course)
ASTE 480, Spacecraft Dynamics

Course Currently Teaching: "Safety of Space Systems and Space Missions"

This course will introduce the NASA developed methodology and analysis techniques to certify spacecraft for human spaceflight to meet the needs created by the growing commercial spaceflight industry to suborbital and low earth orbit.


Research Summary
---
System Safety, Propulsion, Composite Overwrapped Pressure Vessel Design and Analysis, Spacecraft Dynamics and Fuel Slosh


Appointments
Astronautical Engineering
Office
Biegler Hall of Engineering
920 Downey Way, Los Angeles, CA 90089
Contact Information
(800) 401-8271
kezirian@usc.edu
Links